Registration is Now Closed


Please join the waitlist to be notified if space opens up.
Create a centered presence that embodies authenticity, integrity, accountability, and confidence.
Transform the habit of reaction into presence, discernment, and choice — in every part of your life.
What do you want in your life that you don't have right now?
What do you care about most? What future do you want?
What are you doing each day to make it happen?
Join Strozzi Institute's Somatic Teachers for a 4-day, in-person course to get clear on the answers to these questions — and all the questions every embodied seeker must answer.
True embodiment happens when your actions consistently reflect your values and your commitment, especially under pressure…
When you stay embodied under pressure, you free yourself to uncover the highest vision for your life.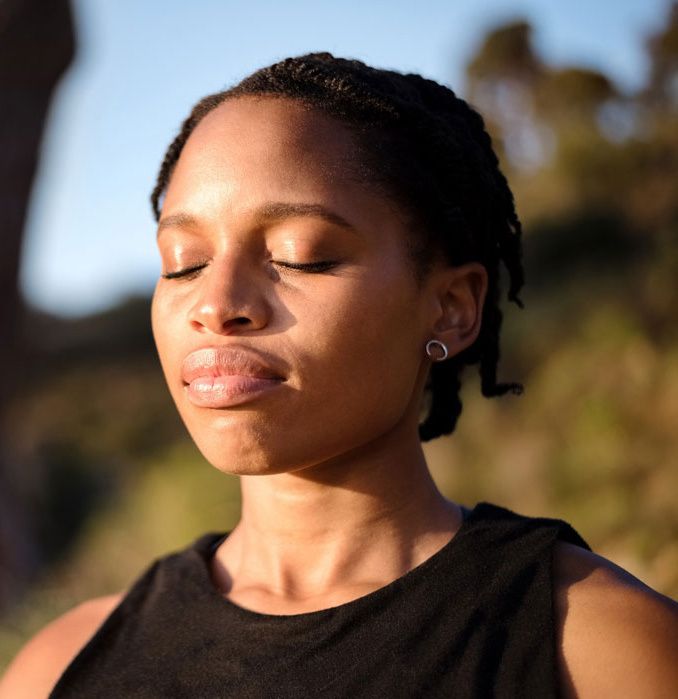 We're here to help you align your vision of who you want to be with daily practices to actually live your values and vision every day.
This in-person program offers you the core practices of Embodied Transformation. You'll deepen your embodiment of declarations, and learn practices to align your actions with what you most care about.
You'll discover what truly matters to you as you learn to honor how you've been shaped — and where that no longer serves you.
Through somatic opening processes practices, readings, reflections, bodywork, and more; new options will emerge — shifting you from reaction to presence, discernment, and choice.
You'll learn foundational embodied skills like centered request and setting boundaries, and mutual connection, and rethinking conflict as a generative part of life — as you deepen trust and authenticity.
At the end of these four days, you'll walk away with a holistic plan, a declaration for your life based on what you long for most — the conditions of satisfaction that must be met to live authentically.
Your declaration worksheet will help you continue making it happen every day, and you'll understand exactly how to continue measuring your progress…
Six months to a year from now, you'll look, feel, and be completely different.
This unique 4-day event is especially
for you if you're:
A coach or consultant who sees life as it is and as it could be — and feels called to bridge the gap for your clients


A social entrepreneur, nonprofit professional, organizer, or civic leader who's striving to bring out the greatness in those you serve


A healer, educator, parent, or other caretaker who needs to stay centered as you support others


A mission-driven business leader and high performer seeking greater performance, profit, and impact


Growth-minded and in transition — and ready for more clarity, focus, and ease in your life and work
Join us and deepen into a somatic sensibility as you discover the skills and practices to continue on toward your most powerful visions and deepest values, every single day.
During this 4-day in-person event, you'll:
Discover the potential of your own somatic awareness, somatic practices, and somatic opening are and how they reside within a social context, land and Spirit


Understand how you have been shaped by personal, community, and social experiences and how to work with this shaping


Align your practices with the embodied skills you need to be and act from your vision and declaration


Learn individual and collective practices that deepen your capacity to be centered under pressure, stay in connection, navigate conflict and increase trust


Explore how to more effectively coordinate with others toward your goals


Learn centered boundaries, requests, and the body-based ability to navigate complexity


Discover how to give and receive somatic assessments that deepen relationship and uplift what you and others care about


Benefit from a somatic sensibility in your life and work


And more…
What You'll Discover During This Life-Changing
4-Day In-Person Event
You'll create a declaration, or statement of vision, toward the future you want as you align your vision with your daily actions.
Each training session features in-depth teaching, guided exercises, interactive training, and practices — including with partners — you can apply right away.
The Strozzi Institute's 50-year old somatic methodology combines elements of mindfulness, action-oriented communication, martial arts, bodywork, and neuroscience to produce sustainable change…
Graduates of this transformative course embody the virtues of authenticity, integrity, accountability, confidence, and a centered presence.
Through embodiment, you become your powerful vision
Four Days of Live, In-Person Wisdom Teachings, Trainings & Practices
August 3 – 6, 2023
These intimate, immersive sessions are held
9:00 a.m. to 5:30 p.m. Thursday – Saturday
9:00 a.m. to 4:00 p.m. on Sunday
You'll receive your training in Oakland, California at:

The Destiny Arts Center
970 Grace Avenue, Oakland, CA 94610

To give yourself enough time to arrive, check-in and ground, plan an arriving no later than 8:30 a.m. each morning. For the final day, we suggest that you be generous with yourself as you say good-bye and plan to exit by 5:00 p.m.
The Body is the Domain for Learning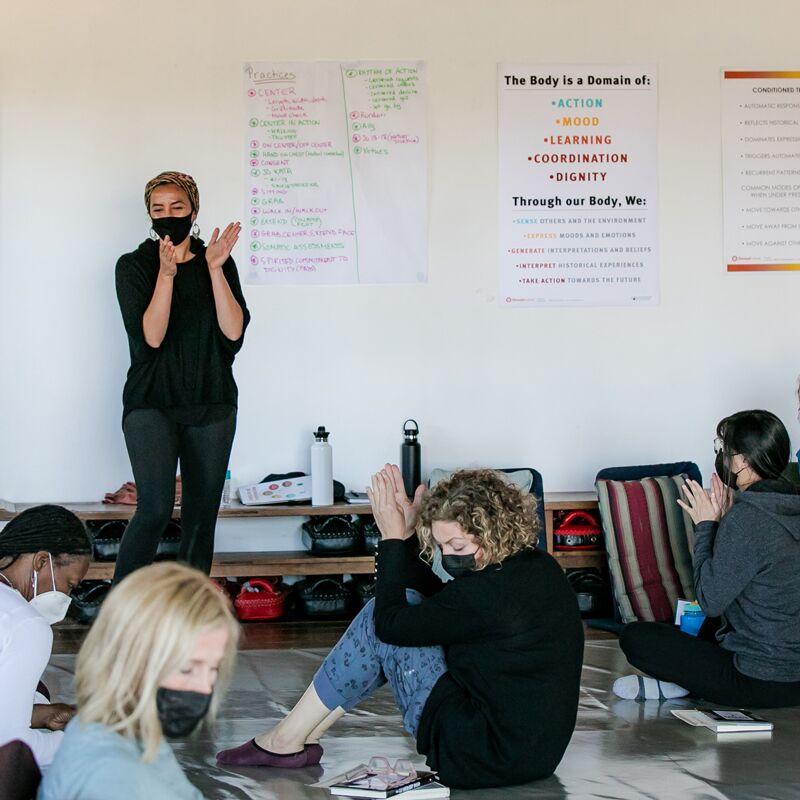 On this opening day, you'll delve into the body as the domain of action, mood, coordination, learning, and dignity…
As you meet your fellow participants (and better understand yourself) you'll redefine somatics, including the change in Self that comes from a profound change in body and practices.
You'll set your own declaration as you set specific conditions for your investment in yourself over these four days. You'll learn how to embody your commitment to galvanize others, and yourself…
As you'll discover, Self is your fundamental source of Power.
In this opening session, you'll:
Reflect on and share your declaration


Discover how the Self is indistinguishable from the body


Learn to be present with others, open to possibility, connected to Self — and connected to what you care about


Declare the Dojo (from a Sanskrit word meaning "place of awakening") as a place of learning that will include your teacher, fellow learners, and practices


Discover the value of a Kata (a series of moves)


Move through guided partner practices including Standing Centering Practice (communal standing Somatic grounding), Walk in Walk Out, Hand on Chest, and more


And much more…
The 3 Circles — The Core Components for Embodied
Somatic Transformation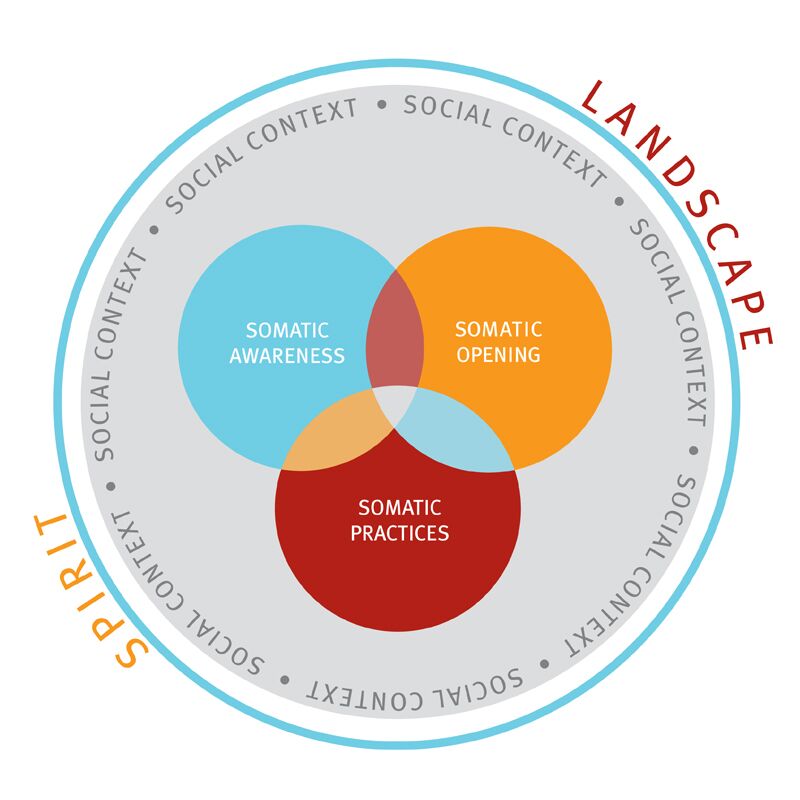 You'll begin your second day centering in action. You'll discover The Three Circles, a cognitive framework to help you track and understand the many changes and transformations that will take place over the next three days…

You'll also receive deep attention training as you learn the ancient roots, modern neuroscientific discoveries, and health benefits of sitting, meditation, and more. (If you're already initiated into your own path with a teacher, you're free to practice your own form of meditation.)
You'll also discover how your body holds the sum total of your history — your adaptations, practices, resiliencies, and more.
On this second day, you'll discover:
How to uncover your reactions and and stressors when you're under pressure


Why and how we're all fundamentally built to adapt so we can seek safety, belonging and love, and dignity


How your longings, commitments, and what has been broken lives within the tissues of your body — and how you can observe it all, and take action


The three common reactions you might experience in relation to power, pressure, and stress


The true meaning of a somatic assessment

How to give and receive assessments to help develop others, guiding them in becoming less reactive and more trusting — so you can build powerful purposeful teams and organizations


New partner practices (including Arm Extension), plus powerful small group work

And more…
The Rhythm of Excitement — Conditions of Satisfaction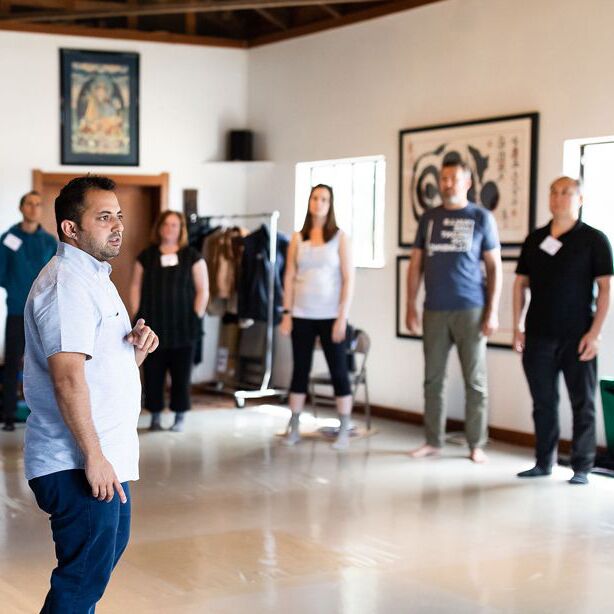 Today you'll discover how to take coordinated, effective action toward a shared vision.
Your teacher will take you through an entire cycle of action as you grasp techniques to help you learn from mistakes and adapt to changes as you move forward.
You'll receive large-group coaching to help you deepen, learn, and embody transformation.
You'll be guided to ask questions of yourself, including, What is something you want to promise to say yes to? What is an offer that you need to make to fulfill your declaration? What is an even bolder offer? And more…
On the third day, you'll explore:
The conditions of satisfaction, including taking actions toward the fulfillment of your declaration


How to become a committed listener who incorporates both support and accountability


How space represents your world and how to own the space as soon as you walk in a room


The competencies you must embody as a leader


The true meaning of sustainable business — embodying and acting from your values


New guided practices including shoulder massage, deeper partner work, and becoming centered in chaos


And more…
New Shape, New Actions, New Future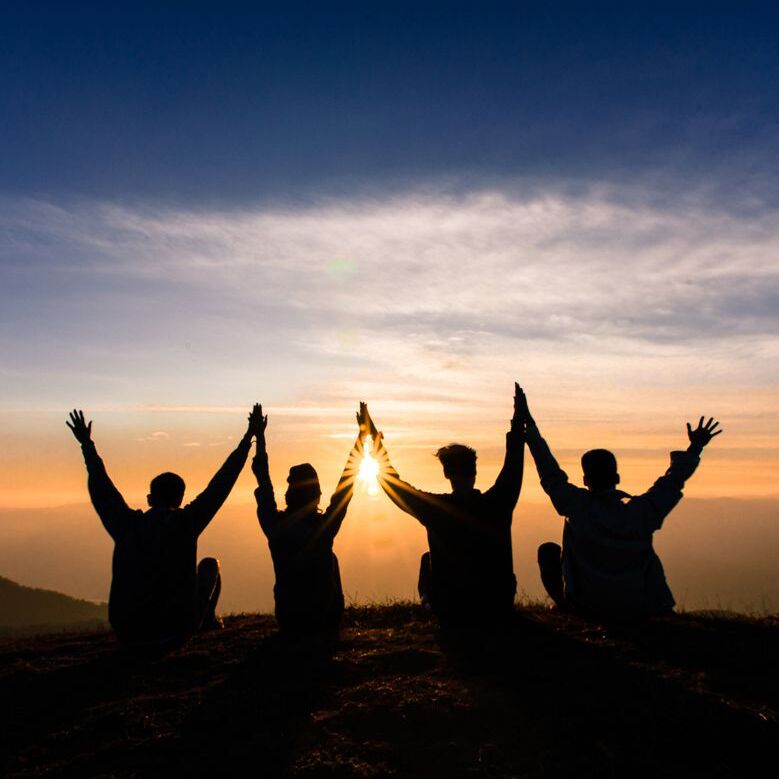 On your final day, you'll ask yourself, What's your good news? What's changing in you?

As you get clear on how to take all you've learned out into your daily life, you'll make plenty of space for gratitude and celebration.

You'll participate in a practice to appreciate someone in life who's love, support, or efforts have allowed you to be here — and let them know you appreciate them publicly.
As you become clear on your virtues and values, you'll also speak about the virtues of someone you can never repay.
On this closing day, you'll:
Explore the Arc of Transformation as a framework for understanding the changes you're experiencing — and how to deepen and continue after the course


Become equipped to continue on toward your declaration after you head back home — including the predictable hopes and challenges to look out for


Move through practices with a new partner, including an exercise to decipher your virtues — and appreciate each other's virtues, too


Write a card to send yourself six weeks from now — what do you want to remind yourself of?


Choose an accountability practice partner to text daily for the next month


And much more…
Here's What You'll Receive when you register for Embodied Transformation with Strozzi Somatics:
Receive depth teachings, guided practices, partner work, demonstrations, and interactive small and large group sessions.
In addition to the guided sessions, you'll receive practices, exercises, and "assignments," to deepen your experience and skills long after you return home.
Revisit your work at any time.
Learn how to incorporate bodywork into your daily practice.
In addition to the community you form with fellow participants, Strozzi Institute also offers a free, online community, the SOMA Community, where you can connect with and learn from other somatic enthusiasts all over the world.
Registration is Now Closed
Please join the waitlist to be notified if space opens up.
Register today for
only $2175!
What students are saying about Strozzi Somatics: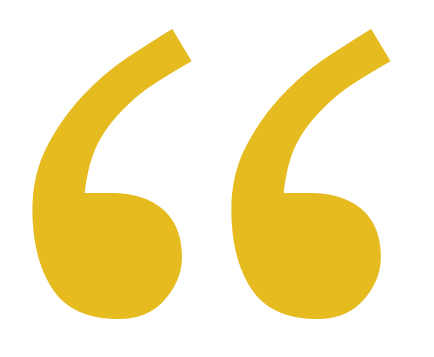 "There's no better place to learn & practice these skills than with the Strozzi Institute's community of teachers and practitioners."
"The instruction, coaching, and encouragement to be in a community of practice deepened my somatic awareness and continued to support my own embodied change, for the sake of liberation and love with power. I need – we need – this embodied competency to meet this moment. There's no better place to learn & practice these skills than with the Strozzi Institute's community of teachers and practitioners."
— Caitlin Brune
"The masterful instructors were authentic…"
"This class was a godsend for me… The masterful instructors were authentic, making it safe for everyone to show up in whatever mood or place they were in. I learned several practices that are helping me live out my commitments in the world."
— Rebecca Glenn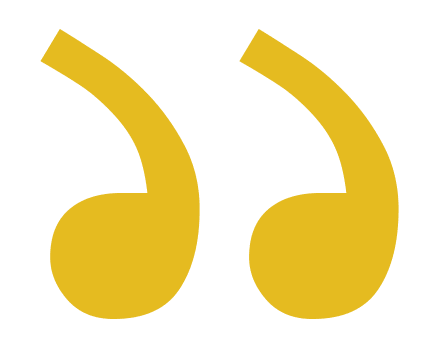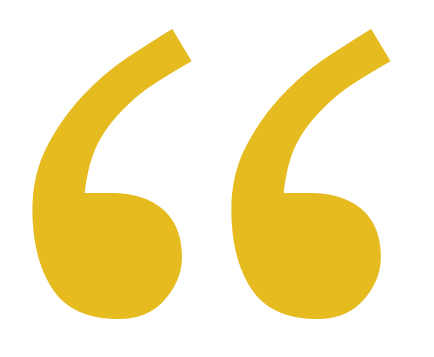 "It was dramatically different than anything I had experienced before."
"We wanted a game changer for accelerating our high performing teams and our leadership team. I've worked with a lot of different leadership programs and the Strozzi Institute's is the one that works. It was dramatically different than anything I had experienced before. It's their ability to connect the mind, language, action, and the body into sustainable practices. And we were able to see actual true change in a very short amount of time. It deeply resonated with our teams in a meaningful and authentic way."
— John Pershing, SVP HR Ascena Retail Group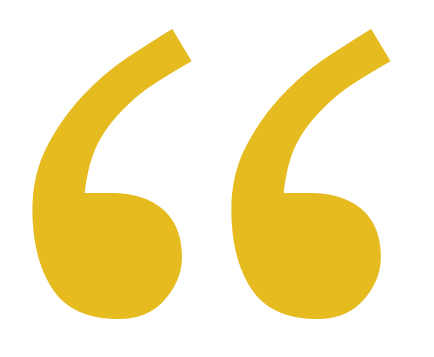 "The execution and the team has been the most professional I have ever seen."
"I loved it! It was very profound and subtle at the same time. The execution and the team has been the most professional I have ever seen. Humanity, values, care, love were always at the foreground. I feel humbled and grateful to have been part of this experience."
— Tania Fichtner, Director at Tajo Consulting (Mexico City, Mexico)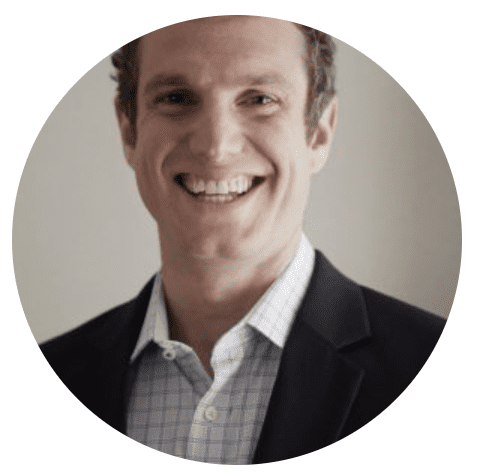 Dara Silverman is a long-time organizer, writer and trainer who has been building movements for economic, racial, gender and social justice for over 20 years. She is a Director at PowerLabs, a consultancy that helps social change organizations build people-powered campaigns that win real changes. Dara was the Founding Director of Showing Up for Racial Justice (SURJ), a national network of white people taking action for racial justice. Dara supports leaders to be in the movement for the long haul.
Dara has been coaching with individuals and groups for four years. She is a certified Somatic Coach through the Strozzi Institute and was trained in coaching with Coaching for Transformation. Dara has been teaching yoga, self and community care for eight years. She lives in Beacon, NY where she is building resistance and community.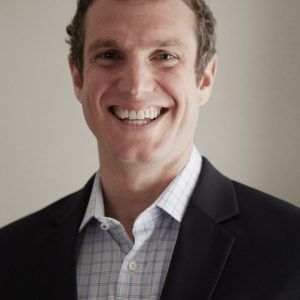 Michael Kalikow is an executive coach, leadership development facilitator, and mediator. He supports leaders to navigate complex stakeholder environments, bring out the best in their teams, and grow their own capacity as leaders. He has designed and delivered training programs and leadership team offsites for clients across the globe. Representative program themes include: building high-performing teams, negotiation, conflict resolution, change management, and somatic leadership. As a consultant, his specialty is working with the leaders of key company initiatives and their teams to address the root causes behind conflict, lack of alignment, and accountability gaps impacting business performance.
Michael has worked with leaders at a wide range of Fortune 500 companies across technology, pharmaceuticals, medical devices, insurance, health care, manufacturing, consumer products, financial services, oil and gas, aerospace, and professional services. Outside of the private sector, he has worked with an array of nonprofit organization as well as with US Department of Defense and military personnel including Army, Air Force, Navy, and special forces units including Air Force Special Tactics and Navy SEALs.
Representative clients include Amgen, AstraZeneca, Bank of America, Boston Scientific, Catholic Health Initiatives, Coca-Cola, Deloitte, Deutche Bank, ExxonMobil, Genentech, Genzyme, IBM, Intel, MasterCard, Johnson & Johnson, Leggett & Platt, Litera Microsystems, Lowe's, Merck, Morningstar, NBCUniversal, Nokia, Thermo Fisher Scientific, Thomson Reuters, TIAA, Time Warner, Under Armour, and Western Digital.
Michael spent more than a decade working as an Engagement Leader and Senior Consultant with spinoff consulting groups from the Harvard Negotiation Project. He also worked at Business for Social Responsibility, which provides corporate social responsibility consulting services to Global 1000 companies.
Michael earned his B.A. from Brown University and his J.D. from Boalt Hall School of Law at U.C. Berkeley, where he was honored with the Jamison Award for Scholarship and Advocacy. He holds a certificate in executive leadership coaching from the Strozzi Institute, and is currently a member of the Strozzi Institute faculty.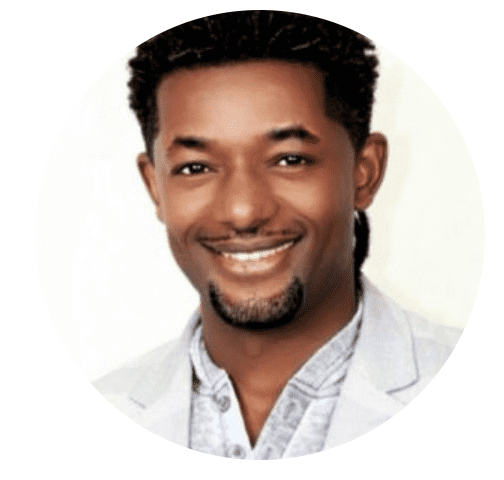 Tesfaye Tekelu is co-founder of two non-profit organizations: Aikido Ethiopia and Awassa Youth Campus (which works with youth empowerment, conflict-resolution, gender equality and HIV awareness in Ethiopia) and Institute for Social Advancement (which works in education, in the US and Southern Africa).
Tesfaye is responsible for introducing Aikido in East Africa, and currently holds a second degree black belt. Prior to moving to the US in 2010, Tesfaye served as Executive Director for AYC and as head instructor for Aikido Ethiopia (AE) for six years. He is still actively engaged in both organizations as a Board member and program coordinator. He also served as a circus and theater leader and Finance head from 2002-2005 at the Hawassa Children's Center in Hawassa, Ethiopia, where he organized, performed and lead the circus and theater group tours throughout Ethiopia.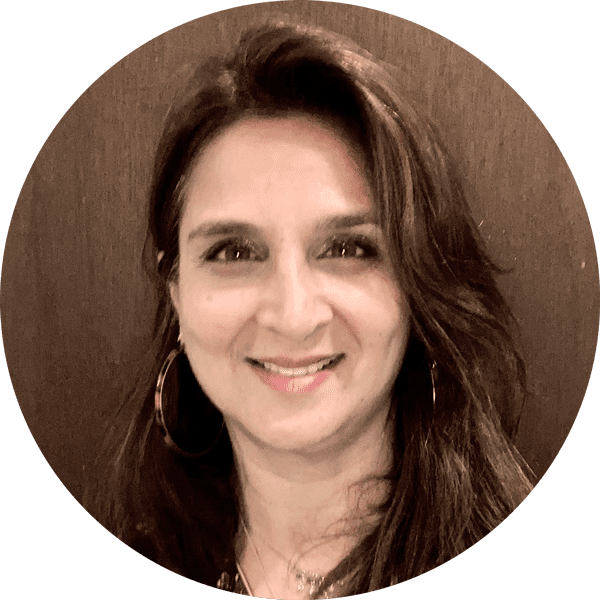 Anjali Sawhney (she/her/s) is a Certified Integral Life Coach from New Ventures West in San Francisco and a trained Leadership Embodiment Teacher (somatic coaching based on Aikido & Mindfulness). Anjali is on the facilitation teaching team at Strozzi Institute (Generative Somatics lineage). She has led workshops in somatics, coaching, transitions, and meditation in the non-profit, corporate, and educational sectors including East Bay Meditation Center, California Endowment, Dream Corps, & UCSF. Anjali serves directly with untapped BIPOC students, those unhoused, and those in recovery by providing coaching, counseling & series workshops.
Anjali received her BS degree in Engineering from UCLA & an MBA from the University of San Francisco. She was born in India, raised in Los Angeles, and has lived on the east coast of the United States as well as in South & East Asia. She believes in rallying people through community and spirituality as well as street protests for equity & systemic change, is in awe of nature & live music, & on rare occasions is allowed to groove with her teenagers, Aanika and Jai.
Strozzi Institute
Strozzi Institute is the creator of embodied leadership — a unique, neuroscience-based approach that integrates mindfulness, action-oriented communication, martial arts, and generative conflict training to prepare leaders, coaches, and teams to meet today's biggest challenges.
Over 50 Years of Experience
Our unique and powerful embodied leadership methodology positions us as the leading institution shaping executives, teams, and leaders toward mastery in their business. We have over 50 years of experience in delivering innovative programs to a diversity of organizations around the globe that include Fortune 500, large governmental agencies, small businesses, B-corps, NGOs, sustainable business visionaries, multinational companies, and budding entrepreneurs.