Providing a breakthrough experience to senior leaders to significantly uplevel their leadership capacity, deepen their leadership maturity, and create bigger impact.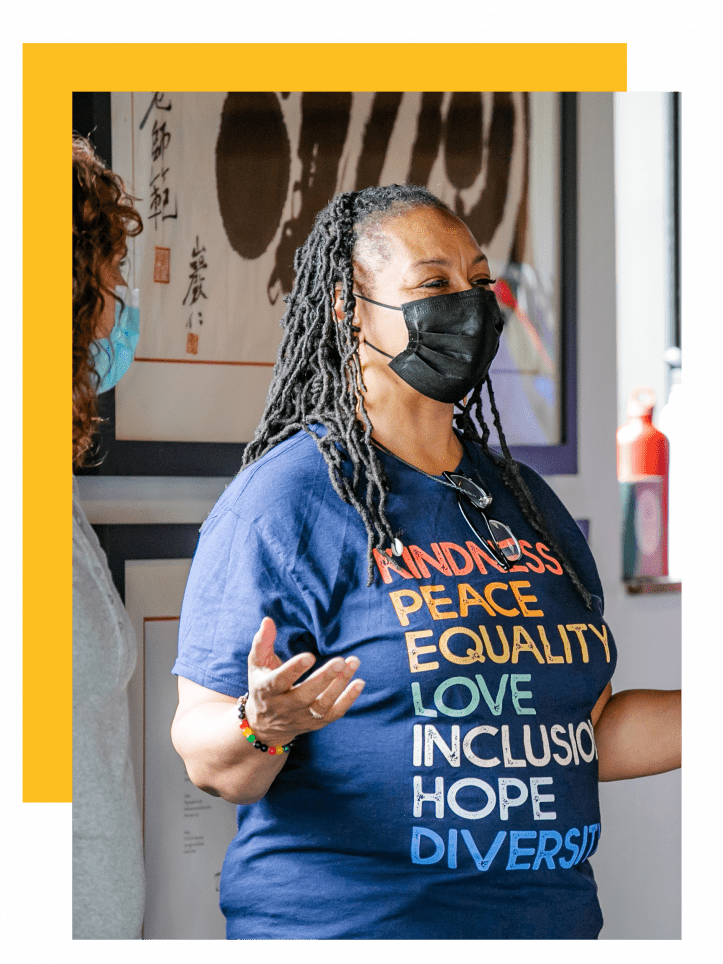 Leaders, Directors, Executives, and Senior Management
Organizational leaders at any level and in all sectors…
Growing Leaders Not Just Teaching Skills
Through a somatic approach, we help leaders see their blind spots, overcome outmoded ways of operating that block their progress, and grow into their potential. We don't just teach skills and best practice. We help leaders embody their leadership values by helping them grow who they are as people.
To successfully lead an organization through a complex and rapidly evolving world, intelligence, skill, and industry knowledge are necessary but insufficient. What sets exceptional leaders apart is their character — their courage, commitment to their vision, integrity, ability to build trust and bring others along.
Through an embodied exploration of leadership, this course provides a unique experience that dramatically accelerates the timeline for leaders to grow and become the kind of person they need and want to be to have impact at the next level of their aspirations.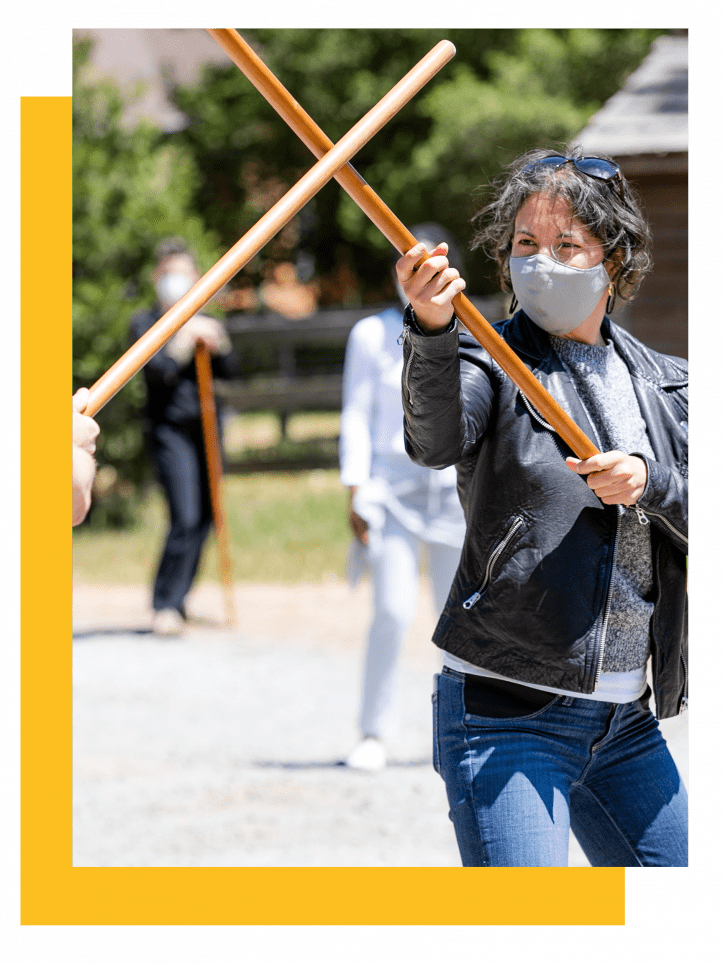 The Transformative Power of Somatics in a Community of Learning
At Strozzi Institute, our approach is grounded in the body to create lasting change. In addition to sharing best practices in leadership from faculty with deep experience supporting leading businesses and organizations, we work hands-on through a unique methodology that allows us to learn and grow with our whole selves. The process is transformative and rapidly leads to palpable shifts in who we are and what we are capable of as leaders.
This work takes place in the context of a rich community of fellow leaders across companies, organizations, industries, and sectors. Participants learn with and from each other, and build a network of lasting relationships
Build a compelling leadership presence that creates trust, inspires others, and expands your influence
Enhance your personal resilience in the face of stressful situations
Embody new approaches to help your team coordinate for action and deliver with accountability
Embody the capacity to constructively navigate through conflict
Deepen your skill in creating inclusivity and leading diverse teams and organizations
Learn how to bring out the best in your team by building authentic relationships grounded in genuine connection, support and honest feedback
A 6-month leadership transformation journey blending in-person workshops, personal coaching, and virtual learning
2024 Session Dates Coming Soon!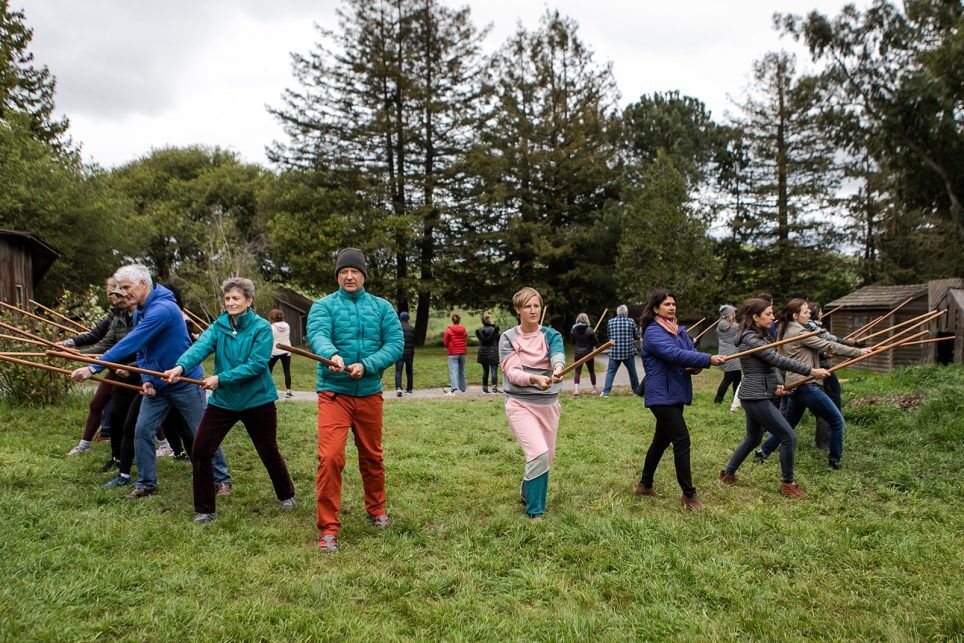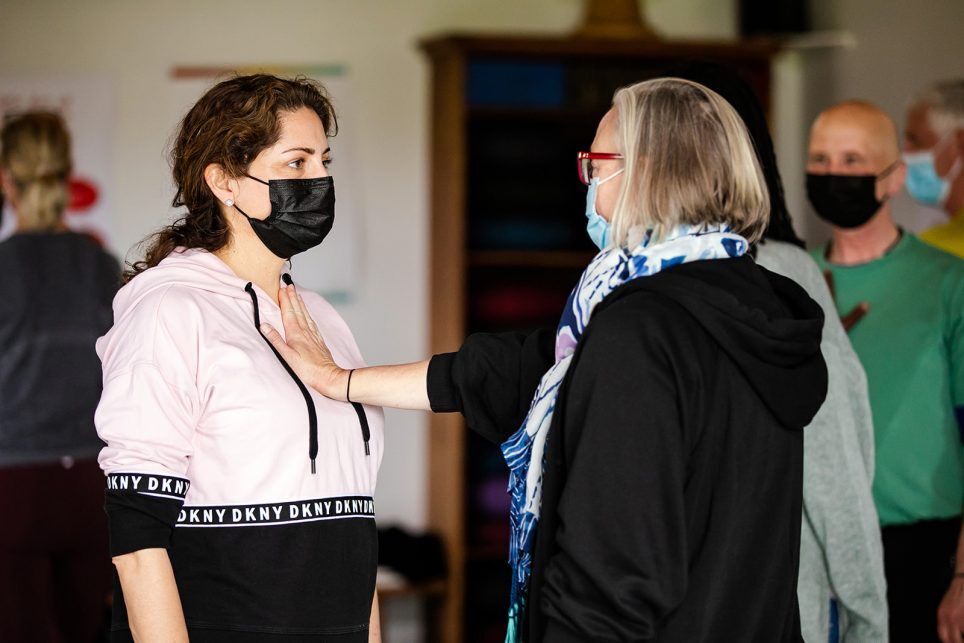 2 virtual group coaching sessions
3 virtual learning sessions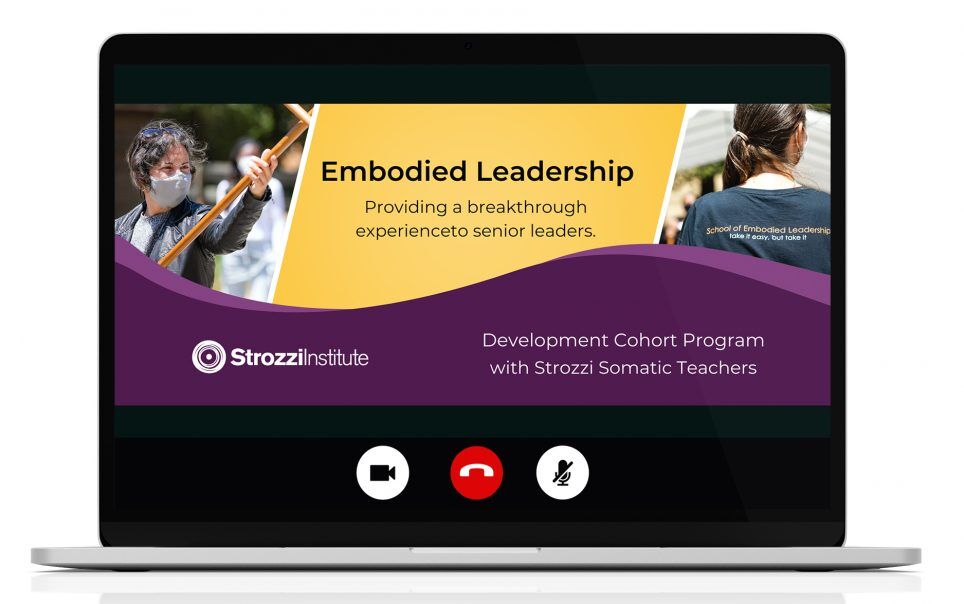 Providing a
breakthrough experience


to

senior leaders

to significantly


uplevel

their leadership capacity,


deepen

their leadership maturity,
and

create

bigger impact.
A seven-month leadership
development cohort program
VIRTUAL LEARNING SESSION 1
What is an Embodied Leader?
Emotional Intelligence and Authentic Relationships
Virtual Group Coaching Circle
VIRTUAL LEARNING SESSION 2
The Rhythm of Energy and Action
Virtual Group Coaching Circle
Powerful Action and the Path Ahead
VIRTUAL LEARNING SESSION 3
Leadership as Path and Practice
Join the list to get updates and information about this course.
Register today for
$17,950
$16,155*
Register today for
$11,950
$10,755*
*Discount through January 15, 2023
Large Organizations are those that are corporations, subchapter S corporations, and partnerships with assets equal to or greater than $10 million. Large Non-profits or Foundations are defined as having 100 employees or more and assets equal or greater than $10 million.
Small Organizations are defined as having less than 100 employees and assets less than $1 million. Please contact support@strozziinstitute.com with any questions!
What students are saying about Strozzi Somatics:
"The masterful instructors were authentic…"
"This class was a godsend for me… The masterful instructors were authentic, making it safe for everyone to show up in whatever mood or place they were in. I learned several practices that are helping me live out my commitments in the world."
— Rebecca Glenn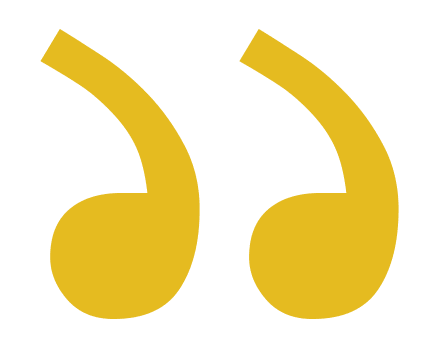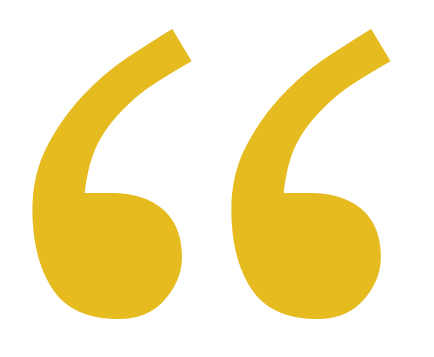 "It was dramatically different than anything I had experienced before."
"We wanted a game changer for accelerating our high performing teams and our leadership team. I've worked with a lot of different leadership programs and the Strozzi Institute's is the one that works. It was dramatically different than anything I had experienced before. It's their ability to connect the mind, language, action, and the body into sustainable practices. And we were able to see actual true change in a very short amount of time. It deeply resonated with our teams in a meaningful and authentic way."
— John Pershing, SVP HR Ascena Retail Group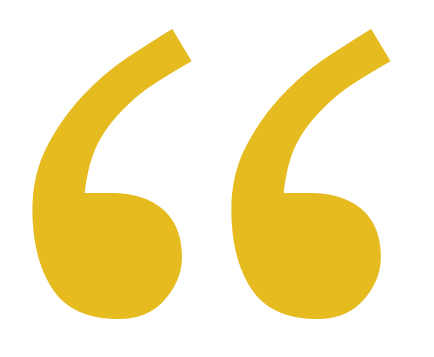 "The execution and the team has been the most professional I have ever seen."
"I loved it! It was very profound and subtle at the same time. The execution and the team has been the most professional I have ever seen. Humanity, values, care, love were always at the foreground. I feel humbled and grateful to have been part of this experience."
— Tania Fichtner, Director at Tajo Consulting (Mexico City, Mexico)
Register today for
only $7950 $7450*!
4 monthly payments
only $1987.50 $1862.50*
* $500 discount off of standard tuition through April 14, 2023
Register today for
only $1950!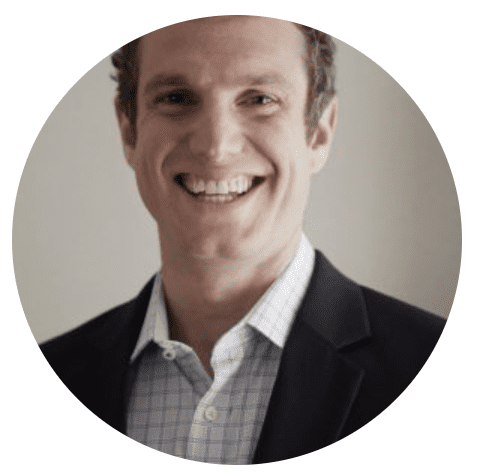 Michael Kalikow is an executive coach, leadership development facilitator, and mediator. He supports leaders to navigate complex stakeholder environments, bring out the best in their teams, and grow their own capacity as leaders. He has designed and delivered training programs and leadership team offsites for clients across the globe. Representative program themes include: building high-performing teams, negotiation, conflict resolution, change management, and somatic leadership. As a consultant, his specialty is working with the leaders of key company initiatives and their teams to address the root causes behind conflict, lack of alignment, and accountability gaps impacting business performance.
Michael has worked with leaders at a wide range of Fortune 500 companies across technology, pharmaceuticals, medical devices, insurance, health care, manufacturing, consumer products, financial services, oil and gas, aerospace, and professional services. Outside of the private sector, he has worked with an array of nonprofit organization as well as with US Department of Defense and military personnel including Army, Air Force, Navy, and special forces units including Air Force Special Tactics and Navy SEALs.
Michael spent more than a decade working as an Engagement Leader and Senior Consultant with spinoff consulting groups from the Harvard Negotiation Project. He also worked at Business for Social Responsibility, which provides corporate social responsibility consulting services to Global 1000 companies.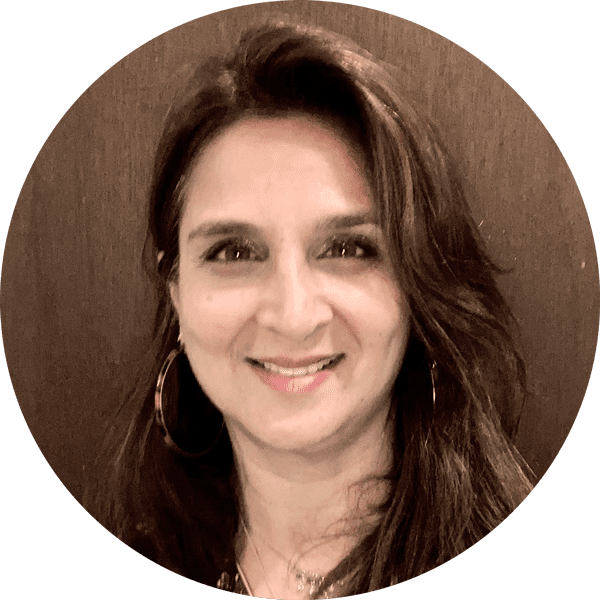 Anjali Sawhney (she/her/s) is a Certified Integral Life Coach from New Ventures West in San Francisco and a trained Leadership Embodiment Teacher (somatic coaching based on Aikido & Mindfulness). Anjali is on the facilitation teaching team at Strozzi Institute (Generative Somatics lineage). She has led workshops in somatics, coaching, transitions, and meditation in the non-profit, corporate, and educational sectors including East Bay Meditation Center, California Endowment, Dream Corps, & UCSF. Anjali serves directly with untapped BIPOC students, those unhoused, and those in recovery by providing coaching, counseling & series workshops.
Anjali received her BS degree in Engineering from UCLA & an MBA from the University of San Francisco. She was born in India, raised in Los Angeles, and has lived on the east coast of the United States as well as in South & East Asia. She believes in rallying people through community and spirituality as well as street protests for equity & systemic change, is in awe of nature & live music, & on rare occasions is allowed to groove with her teenagers, Aanika and Jai.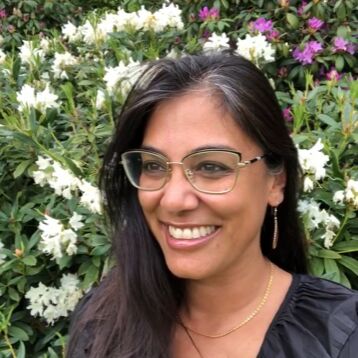 Monica Murarka (she/her/hers) is a senior business leader with 25 years experience advising thousands of B2B and B2C companies and executives across Consumer, Life Sciences, Healthcare, Technology, Financial Services and Manufacturing industries on strategy, operations, talent and organizational topics while working at two global consultancies: Towers Perrin and McKinsey & Company.
Simultaneously, she has spent the last 20 years in deep study of embodiment, leadership and personal development, energy, personal/intergenerational/collective trauma healing, and interfaith religious practices through various teachers and disciplines. Her personal mission is to help people BE – uncover, connect, transform and amplify themselves for the sake of living their purpose. She works with executives, coaches and teams to help them develop their own skills and practices to continuously embody themselves such that they can feel congruence and alignment with how they walk through the world. She also mentors Asian Americans in how they navigate workplace bias and systemic oppression, racism and patriarchy, an offering born as a result of her own personal lived experiences in corporate America.
Monica earned her BA in Economics, International Relations and Community Health from Tufts University, and her MBA with honors in Finance, Marketing and Organization Behavior from the University of Chicago School of Business (now called ChicagoBooth). She lives in the San Francisco Bay area, and enjoys spending her time meditating, diving into personal development and personal growth activities, playing tennis and spending time with family, friends and her nephews.
Strozzi Institute
Strozzi Institute is the creator of embodied leadership — a unique, neuroscience-based approach that integrates mindfulness, action-oriented communication, martial arts, and generative conflict training to prepare leaders, coaches, and teams to meet today's biggest challenges.
Over 50 Years of Experience
Our unique and powerful embodied leadership methodology positions us as the leading institution shaping executives, teams, and leaders toward mastery in their business. We have over 50 years of experience in delivering innovative programs to a diversity of organizations around the globe that include Fortune 500, large governmental agencies, small businesses, B-corps, NGOs, sustainable business visionaries, multinational companies, and budding entrepreneurs.
Strozzi Institute offers customized programs for leaders, teams and entire organizations. Among the companies that have benefited from our programs are:
Chat with Denise M. Maes, Director of Enrollment, to learn more about Embodied Leadership Pathway.